*Access to recording will be provided to all attendees*
​
Join Our "Mom Tribe" !!
​
Hey Mom tribe!
Join us for our monthly Moms Prayer Tribe!
When: The last Tuesday or Wednesday of every month 8pm (EST)
Register now so you can receive the details as they are released!
​
Be sure to sign up to receive emails for the Moms Prayer Tribe.
This prayer call will be online (Zoom).
God shared that there is someone out there that needs this blessing.
​
Come together with moms who are also looking to get through this season of life with prayer and community.
​
​
Here's what moms are saying:
​
"Moms In Prayer is more than a challenge, it is a movement. Jamie creates an intimate community for moms to release what is burdening them and be uplifted at the same time. This is a must attend event series!"
~Kandice Cole- The Unbothered Black Girl Collective
(Kandice was both a Speaker & an attendee at the Moms in Prayer Challenge)
​
"Moms In Prayer" is a group of Christian moms, encouraging each other to become their best selves. Three main important lessons I learned from "Moms In Prayer" is: 1) Self-care isn't selfish. 2) It's okay to seek help, when you or your family need it. & 3) We all need healing. I would definitely recommend this group to any other mom.
~H. Little (attendee)
​
"I joined moms in prayer because I was searching for a real down to earth, intimate and knowledgeable space with woman of God, a positive light. I wanted to hear testimonials on how someone, anyone, got out of their darkness. These women gave such a wonderful feeling of belonging and you could feel the love circulating in there. Nothing but good energy, positivity, and best of all...there was laughter. If you're looking for a group of ladies that brings out the best in you and who make you feel like you're not alone, then this is the "Mom Tribe" for you. Jamie is a God sent!!
~E. Marcano (attendee)
​
​
​
​
​
​
​
​
​
​
​
​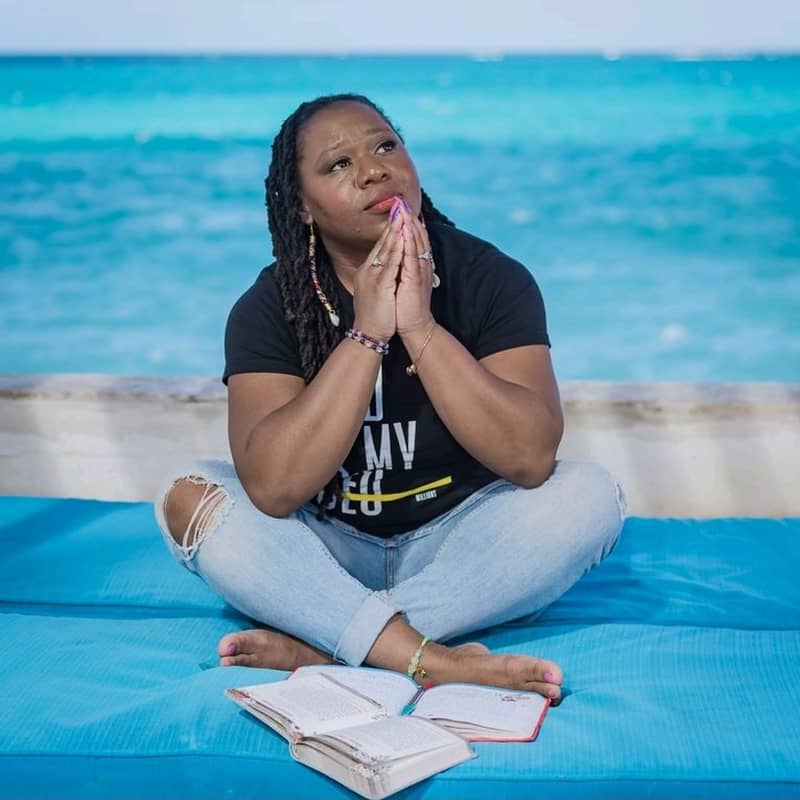 ​
My name is Jamie Newton-Knight and I am the Motherhood Mastery Mentor & Co-Parenting Coach!
I am a happily married wife & the mother of 4 beautiful children (2 boys & 2 girls) ages 29, 22, 11, & 8.
​
I empower Moms in co-parenting & blended family relationships take charge of their lives by redefining motherhood on their own empowering terms, balance their families and co-parent with ease.
My goal is to dispel the myth that black parents can't co-parent without drama.
I have over 25 years of life experience being in a blended family, as well as many years of Education (and Degrees). We are by no means perfect, but with time and growth we have become a happy blended family and have learned, through experience, how to navigate this blended life, Drama-less and as stress-free as possible.